Welcome to www.opti-gestion.com !
Completely independent, OPTI GESTION – Finance Management advises and supports you in timeshare on the business lines of the Administrative & Financial Department.
Our ambition is to share our expertise with VSEs and SMEs from all sectors or with companies attached to larger Groups, in France and Worldwide.
Our short missions are clearly focused on consulting, organization and strategy or on transition missions.
Our long-term missions are based on a real sustainable business partnership.
In each case, our interventions are adapted to your needs, and are truly creating added value.
Discover without delay our customized solutions …
Administrative & Financial Management
Advice and support in the construction, organization and / or optimization of the Finance-Accounting department to fully control the economic situation of your company.
Management Control & Performance Monitoring
Advice & Support in setting up procedures, reports and relevant dashboards, to secure your operational processes and improve the economic performance of your activities.
Sales Administration
Advice & Support in the Responsibility of your Customer Billing and Recovery for an improved cash flow, combining completeness and responsiveness.
Team Management & Recruitment
Advice & support in the governance of your Administrative & Financial Management, Management Control and Sales Administration teams, to optimize the stability, growth and loyalty of your Human Resources.
Reasons to use our facilities
The experience
We have a wealth of experience, rich and diverse; and we are immediately operational.
Objectivity
Thanks to our position of external actor, we can have more step back and submit new ideas in complete integrity.
Flexibility
It is the need of your company that determines the form, the duration, the intensity of our interventions.
An adapted cost
The choice of an outsourced solution avoids the expenses related to the integration of an employee internally.
I had the opportunity to work with Yannick Defrance, while he held a position of Administrative and Financial Timeshare Manager. He quickly integrated and made his place in the Management Team. After a precise audit of the situation, he proposed his actions plan to reorganize the service and overcome difficulties in an international context. Flexible, available, rigorous, is a serious asset to develop profitably. The exchanges are always good level and constructive.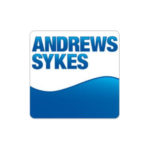 Delegating administrative and accounting matters allowed me to quickly clear the time I needed to trade and produce more .. that was the goal! But above all, their technical, financial and management skills gave me confidence and serenity. CIPAV, URSSAF, Tax ... All the joys of the tax and social administration ... Everything is managed simply, thanks to the skill of Yannick, its adaptability and its bargaining power. OPTI GESTION is today a key business partner in the M'XP model.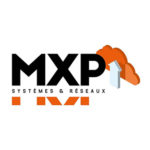 We call on OPTI GESTION, through Yannick Defrance, to restore order in our administrative and financial process. After several unsuccessful internal experiences, Yannick was able to deal with multiple problems head on, and over in a context of international accounting. In addition to his technical skills, his "social intelligence" makes the changes easier for teams to accept. It's a pleasure to work together. I highly recommend OPTI MANAGEMENT!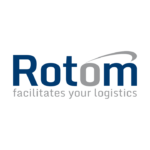 Let's start working and moving forward as of now!